Loin (150g) or Shoulder Loin (200g)
¥ 1,450
Menu Only Available at Steakhouse Four Seasons, Sonda Location
Ryukyu Royal Pork: What is "Tonteki"?
"Tonteki" is a junction of words, meaning Pork Steak. Fresh, thick cut of Okinawa's first brand of pork, the Ryukyu Royal Pork, is grilled carefully for a tender finish. Served with our original teriyaki sauce. Try it with a touch of deep-fried garlic, and you'll be hooked!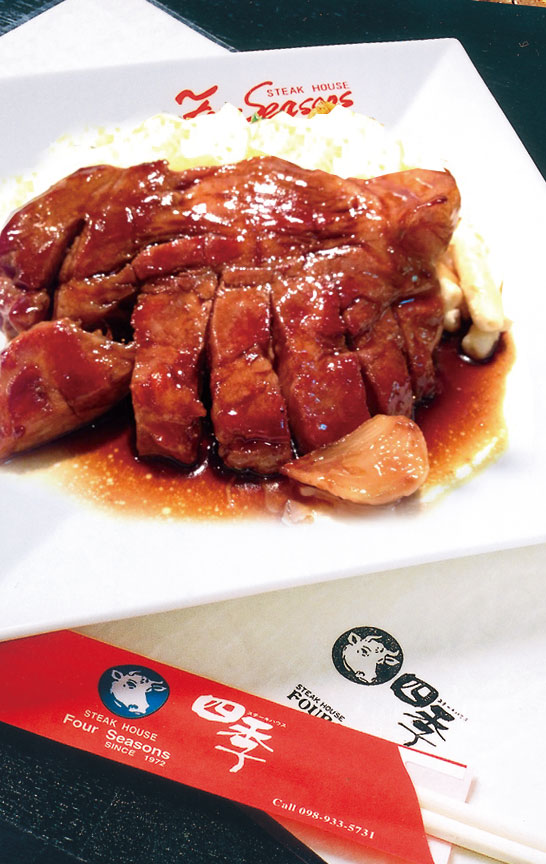 Tonteki pork steaks originated in Yokkaichi City in Mie Prefecture, but at our Sonda Location, we offer our original Koza Tonteki preparations, cooking methods, and served with our own teriyaki sauce, for a taste that you'll only find here.
We hope you'll enjoy it!!
---